WORLD'S SAFEST TRANSPORTATION FOR SENIORS

Serving the greater Minneapolis / St. Paul area
Specializing in immune compromised transportation
Science based in-car HEPA protection from virus and bacteria
Virtually 100% air separation between driver & rider keeps both safe
Passenger cabin sanitized after every ride
All drivers specially trained, background checked, and commercially insured
Beyond-the-curb senior-friendly assistance at pickup and drop off
Wheelchair & walker storage available
25% OFF DISCOUNT – LIMITED TIME OFFER
Our founders successfully completed dozens of free rides to prove our solution is the safest option in the world of close-proximity ridership.  Nurses who understand the threat of COVID-19 have endorsed our solution - it is safe for all.
"The online reservation system was very easy to use, and I got a prompt confirmation and reply with ride details. John was an excellent driver...arrived 8 minutes early, knew the location where I wanted to be dropped off, and drove safely with no distractions. Vehicle is specially equipped for safe transportation during this pandemic. Although the air filter and special barrier between the front and back seats will continue to be valued by riders. Great job."
Kathi, Books Rides For Her Dad
"Thank you for great service! Dad was very pleased and you were right on time!"
Zach, Certified Registered Nurse
"The team at Edwards RideCare has provided prompt and reliable rides to and from work for myself and a number of my colleagues. Their innovative approach ensures health care workers can get to the clinical sites where they are needed while maximizing safety. I am truly impressed with their service and would recommend it to anyone!"
Connie, Immunocompromised
"As expected, this was both a safe ride experience and an enjoyable one. The driver, John B, was on time, cheerfully helped me and my Walker into the specially outfitted car, and drove safely to my destination."
Covid-safe transportation
EDWARDS IS YOUR GUARDIAN & PROTECTOR
Edwards is the new guardian and protector for anyone in need of a safe ride. Our commitment is to restore consumer confidence in an industry unprepared to protect users from germs and viruses - a significant problem in the people moving business, as revealed by the pandemic. Our team examines the user experience from every angle and thrives on innovating delightful riding experiences.  We provide total peace of mind for both drivers and riders while getting them to their destinations in the greater Minneapolis/St. Paul area.
A Business Designed For Safe & Delightful Experiences
Today's senior population is one of the fastest growing in history. Your well-being as a generation is compromised by the current pandemic. To accommodate this community, we equip our cars with as many modern technologies and safety features as possible. Our systems and services are designed to protect everyone in the car from germs or viruses allowing even the most vulnerable to travel carefree.
Our vehicles are:
Senior-friendly
Equipped with the Edwards Safe Passage System (ESPS)
Sanitized after every ride
MVR inspected and approved
Our drivers are:
Mature, well dressed, professional
Equipped with PPE
Verified (background checks)
Trained & certified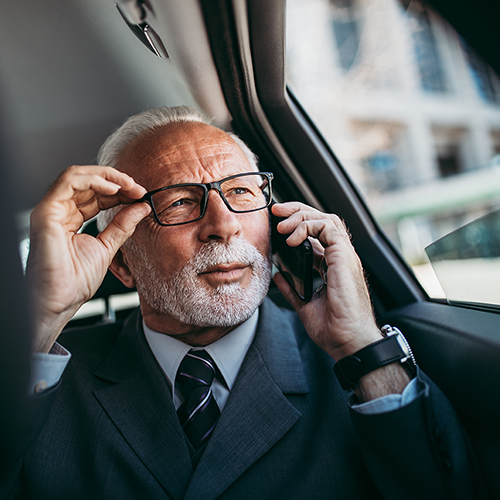 Edwards will get you to your location on time for any occasion, be it business or pleasure, safely and in luxury like no other service. Our drivers can be available anytime to take you to the airport, business meetings, or just a special night on the town.  You will have the experience of the best trained and most polite drivers in the industry. They are backed by technology that recognizes and serves your every need. Designed with advanced safety features and technology, our cars go beyond other industry standards, protecting you from exposure to germs or viruses from the moment you get in our cars to the moment you leave.
a healthy ride experience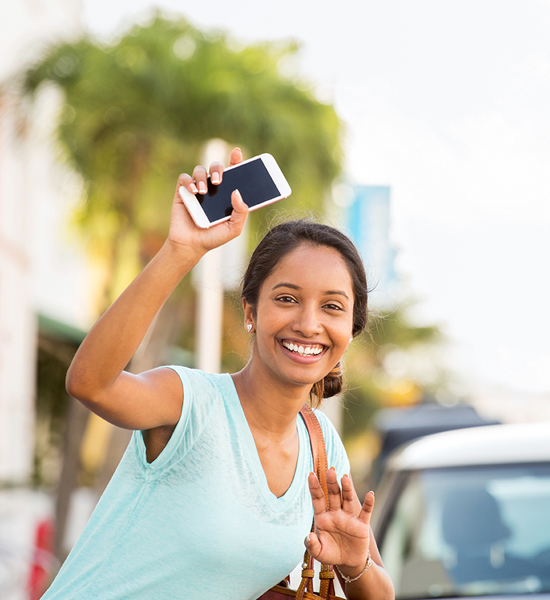 Air Barrier.  Innovative design requirements made the creation of this system an engineering challenge. Despite this, we produced an affordable, practical, utility product that would ensure user adoption by drivers, and be embraced & aesthetically pleasing to riders.
Kiosk. This is the central multi-functional enclosure that is suspended between the driver's seat and the front passenger seat. It permits air to be filtered, conditioned, and presented to the rider.  It will also provide for future storefront vending with touchless payment.
Edward is the "personal attendant" AI System that creates the mood and makes it possible for the rider to achieve peace of mind during the ride. This "virtual brain" between the tablet and the Cloud, is accomplished through Edwards RideCare's API less technology. Edward will serve other adjacent markets such as NEMTs, luxury limousines, taxis, and other people-moving businesses.
Tablet.  The primary objective of the tablet display itself is peace of mind.  Many interactive features allow the rider to choose what is right for them during the ride.  Music, scenes, route map with ETA, cleaning log, and more are available via touch-less, stylus control.
Service.  The foundation of previous founder success stories has been 5-star, no-compromise, extreme levels of customer service.
SETTING A NEW STANDARD OF SERVICE AND SAFETY
Technology alone will not inspire safe and delightful consumer ride experiences.  Edwards RideCare's uniquely orchestrated blend of just the right service and high-tech ingredients achieve the high standards riders and drivers demand.
Why take the risk?
Take Edwards.